(1 min. 15 sec. read)
If you start thinking about the candidate as the buyer and your job opening as the product, you'll be miles ahead of competitors that are still assured that their workplace is the holy grail for candidates.
The decision of choosing a new job is just like buying a house or a new car – if not even harder. So of course, candidates won't take that decision based on a single cold message telling them how much better their lives would be by working at your place.
They don't know you. They might know your product or service, but they don't know YOU or what's going on inside the machinery.
That's why the recruitment mindset must change if you want to survive the war for talent.
It's sure to say that recruiting the best talents isn't a walk in the park. And nope… It ain't getting better tomorrow.
Therefore, the mindset of "why wouldn't people want to come work at our amazing office" just doesn't cut it anymore.
First of all, most of the candidates that you want to attract are already in jobs. They are not desperately seeking new opportunities. But they might be open to new ventures!
So, a cold message emphasizing how amazing of an opportunity you are presenting them doesn't land as exciting as you just might think.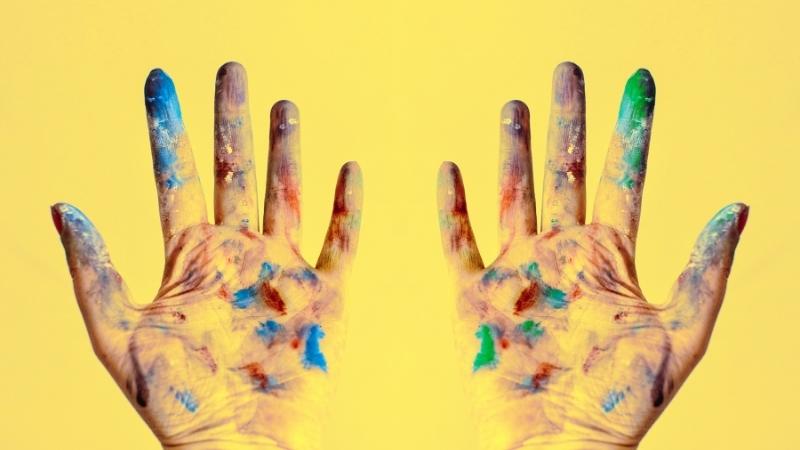 Instead, all you want is to start a conversation. A valuable conversation. With this mindset, you instantly stop pushing the desired candidates away from you and start building relations. The new era of recruiting is a long-term game!
I know you have positions that you need to fill and preferably yesterday. But if you don't start thinking long-term, you'll never break the cycle of last-minute solutions.
Begin building your brand by starting valuable conversations, delivering value through engaging content, and nurturing your target audience with insights and stories that they can relate to.
That's the only way you'll win in the long run while your competitors desperately keep spamming candidates with no-value 'sales' messages.
Actionable initiatives that you can do today
Mapping out your future needs of hiring
Where are you having a hard time hiring today?

In which areas do you know you'll have to hire in the future?

What kind of projects are ahead that needs additional employees to succeed
Segment them into different audiences
Graduates

Experienced hires within tech, sales, operations, etc
Discuss how you can add value to these segmented audiences
Employee stories
Building thought leaders
The everyday life at the office
Career tips
Industry or company news
Produce content that delivers that value across different channels
Careers page, Linkedin, Instagram, Reddit, etc.
Comment sections, communities – engage in valuable conversations (without selling!)
See what works and what doesn't
Start benefiting from your increased brand awareness within your desired target audiences
If you want this content straight in your feed then let's connect on LinkedIn!
Co-Founder of Hume Agency