A FULL-SERVICE EMPLOYER BRANDING AGENCY
WE MAKE YOUR BRAND MORE RELATABLE TO THE RIGHT PEOPLE.
We create humanized brands that attract and retain the right customers and candidates through increased brand awareness and trust.
Award winning agency rethinking the talent attraction space
Well… Maybe no awards just yet. But we're just getting started! We aim high and create impactful results for our clients.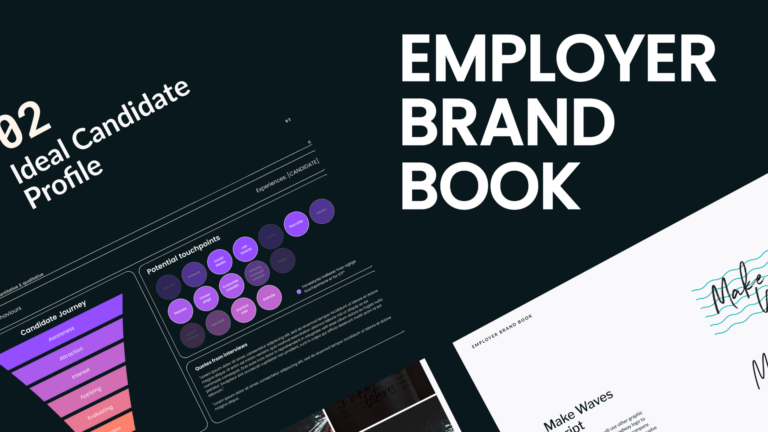 Every business has a reputation as a workplace, but is yours by design or default? With us by your side, you'll strategically sculpt your image, strengthen your market stance, and magnetize both the right customers and top-tier talent.
In the competitive race for top talent, authenticity isn't just preferred—it's demanded. Your dream candidates gravitate towards brands that don't just echo, but genuinely resonate, standing distinctively apart and speaking directly to their aspirations.
Forget mere visibility—strive for fierce loyalty. When clients and star candidates believe in you? They're not just sticking around; they're all in. Trust isn't just a buzzword here; it's the game-changer.
We support your entire business
Employee life cycle value
Cheaper recruitment
Improved retention
Increased trust
Brand ambassadors
Increased awareness
Bigger impact
How can we be of service?
THE EMPLOYER BRANDING ROADMAP
Your one-way road to a strong, no-bullshitty employer brand.
We collect qualitative & quantitative data from your culture, target groups of candidates as well as insights into your biggest competitors to form the foundation.
Easy to navigate and activate
We build a strategy that supports all commercial business areas, differentiates you from the competition, and attracts the right people to your journey.
3) EXECUTION & ACTIVATION
We activate the new employer brand strategy through creative communication, content production, distribution, and ongoing optimizations.
Take control of your employer brand
What's the difference between a great employer brand and a bad one?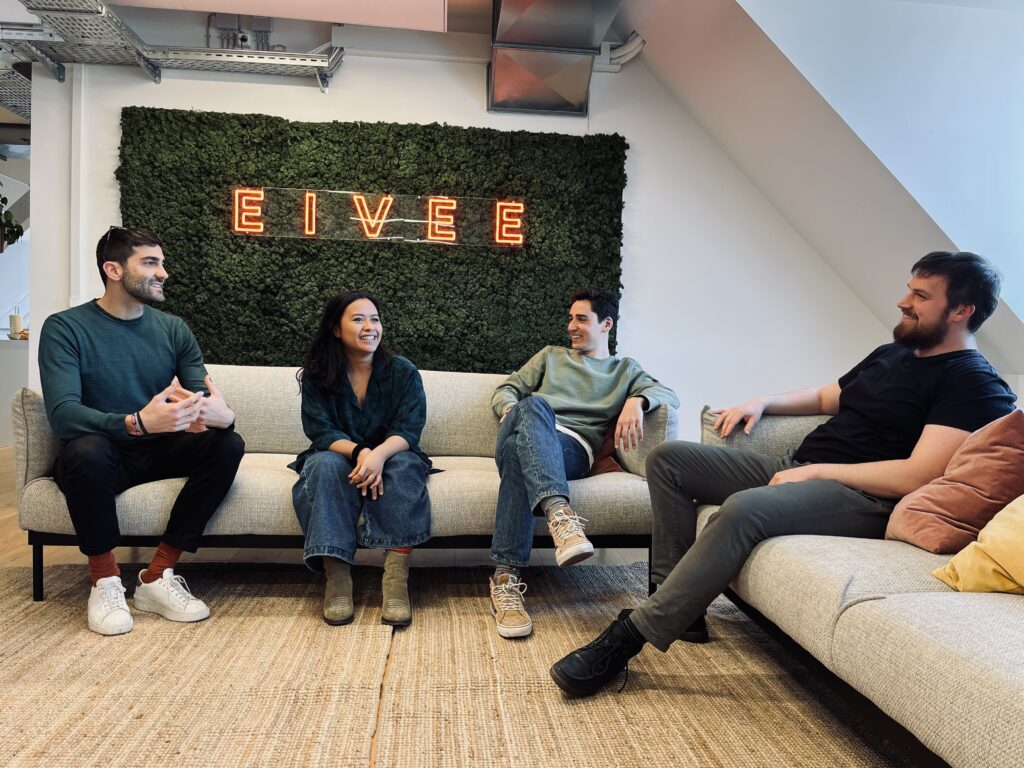 EIVEE wanted to gain a comprehensive understanding of their perceived employer culture, both from internal and external perspectives. The main objective was to diagnose their current employer brand in the talent market, understand their current market stance in the competitive landscape, and get actionable insights for areas of internal improvements.
HUMANIZING BRANDS AND BUILDING TRUST IN THE RIGHT CIRCLES