A FULL-SERVICE EMPLOYER BRANDING AGENCY
WE MAKE YOUR BRAND MORE RELATABLE TO THE RIGHT PEOPLE.
We create humanized brands that attract and retain the right customers and candidates through increased brand awareness and trust.
Award winning agency rethinking the talent attraction space
Well… Maybe no awards just yet. But we're just getting started! We aim high and create impactful results for our clients.
Employer Branding as a Service, built to:
Normally, getting help with employer branding as a startup or scaleup was impossible. We have changed that. Through our flexible packages, we're able to help you early on to achieve sustainable growth by building an employer brand that resonates. 
Scaling fast and need an adaptable strategy, more content, and faster execution? Our solution is built to scale with your company. 
Ever tried building a strategy that was never fully implemented? Most have. It would be stupid to be stagnated in meeting rooms for the next six months before executing anything. That's not for modern companies. Our Employer Branding as a Service solution is based on scoping, testing, learning, and improving. That's how we ensure building an employer brand that drives impact in the real world – not just in a fancy PowerPoint. Cause who likes them, anyway?
We support your entire business
Employee life cycle value
Cheaper recruitment
Improved retention
Increased trust
Brand ambassadors
Increased awareness
Bigger impact
Take control of your employer brand
What's the difference between a great employer brand and a bad one?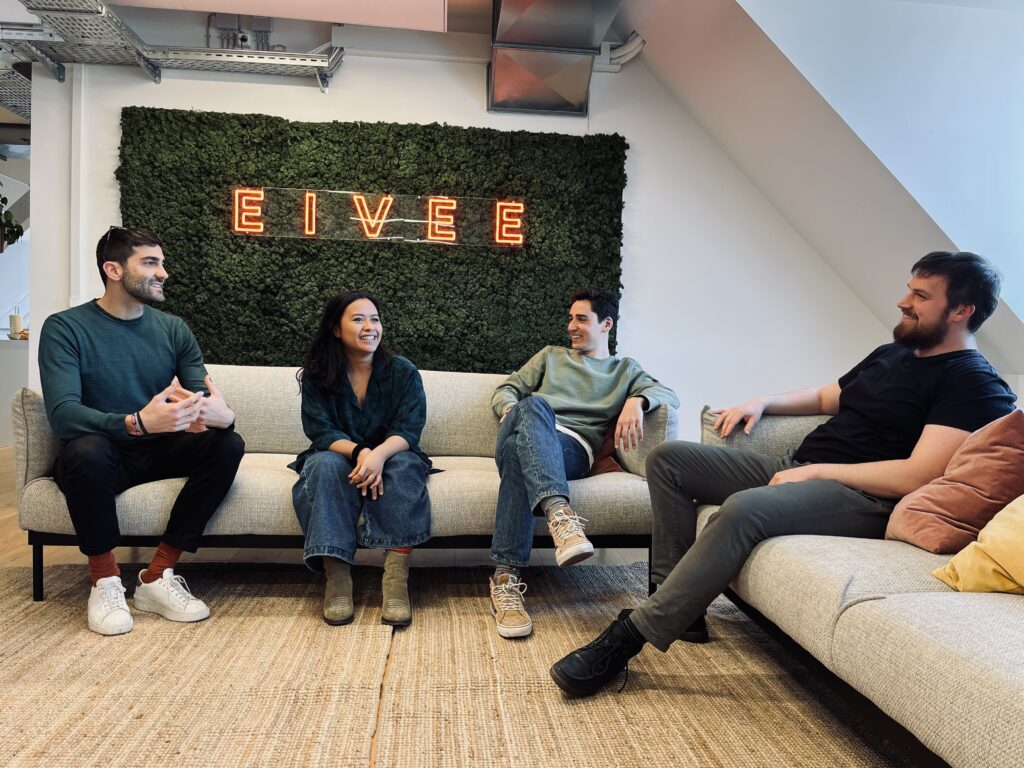 EIVEE wanted to gain a comprehensive understanding of their perceived employer culture, both from internal and external perspectives. The main objective was to diagnose their current employer brand in the talent market, understand their current market stance in the competitive landscape, and get actionable insights for areas of internal improvements.